The tensions between Prince Mangosuthu Buthelezi, the traditional prime minister of the Zulu nation, and King Misuzulu kaZwelithini have reached a boiling point, and reports have it that the Prime Minister will be replace soon.  Continue Full Reading>>>
The disagreement stems from a dispute over leadership roles, including the control of the Ingonyama Trust. Insiders suggest that Buthelezi and the Zulu King are at odds over these matters.
In a private meeting held at the kwaKhangelamankengane palace, traditional leaders in KwaZulu-Natal allegedly discussed plans to remove Buthelezi as the prime minister and replace him with former president Jacob Zuma.
The meeting aimed to solidify this intention, causing further tension within the Zulu nation. However, Buthelezi, during a Zoom briefing, clarified that he is not stepping down from his role but is also not clinging to power.  Continue Full Reading>>>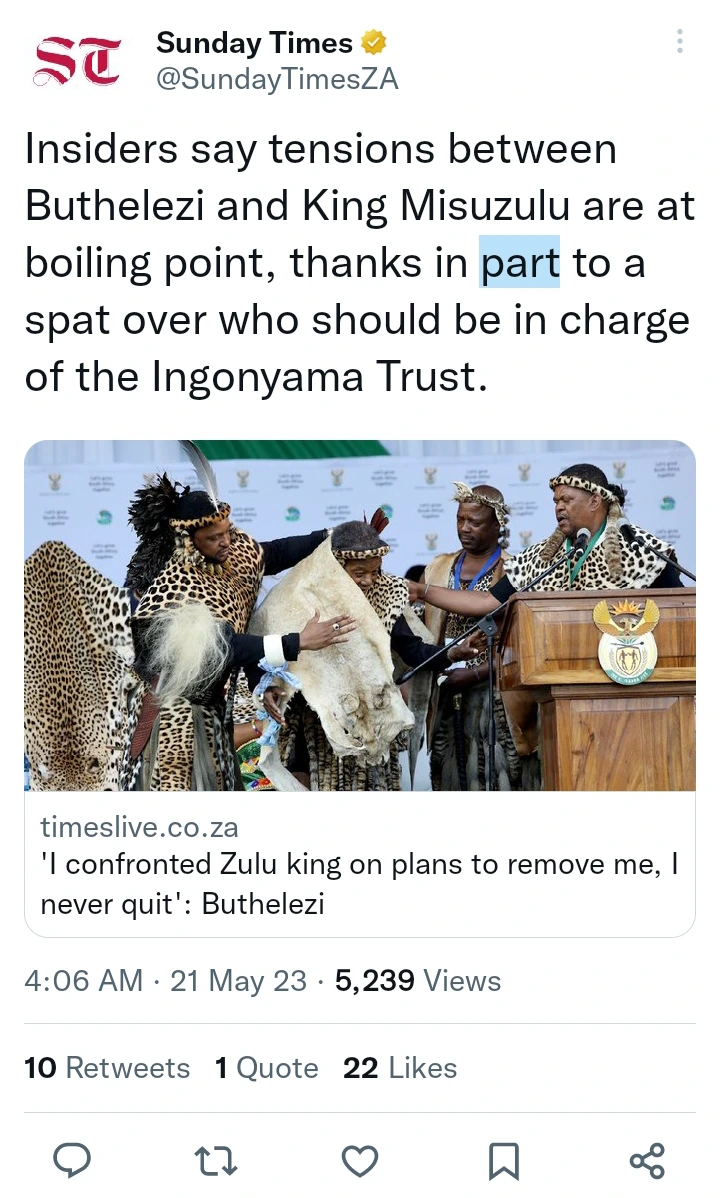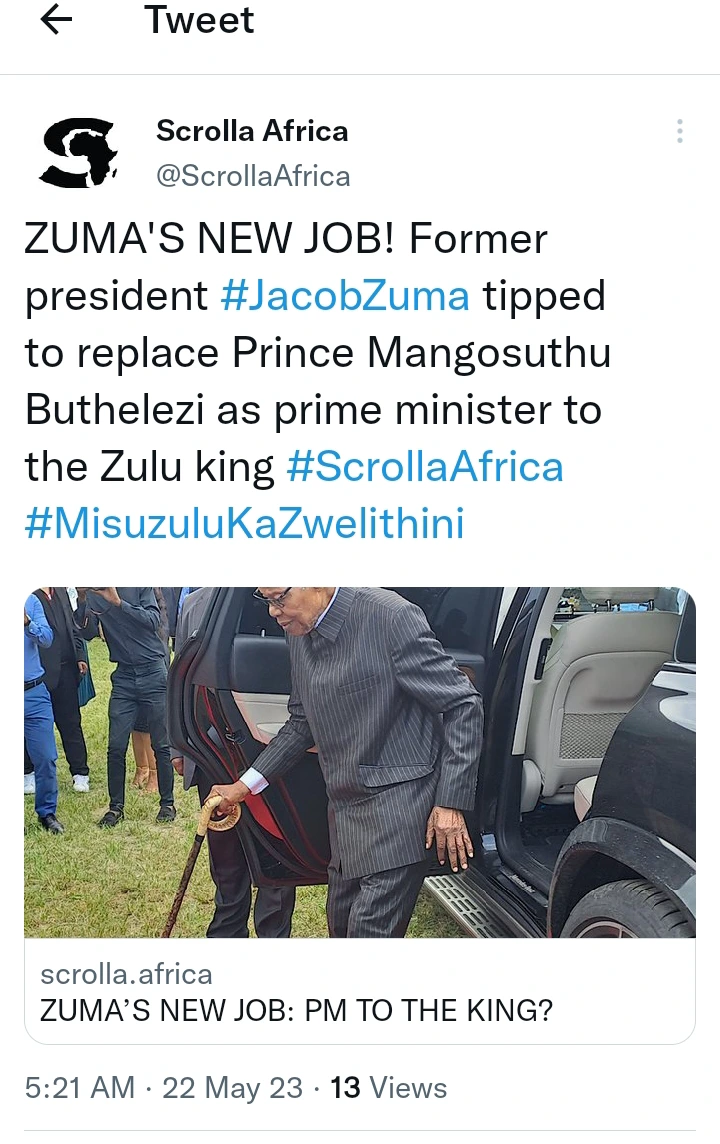 During his briefing, Buthelezi directly confronted Zuma, accusing him of betraying the Zulu nation by obstructing the Constitutional Court's recognition of the traditional prime minister's position. Buthelezi claimed that Zuma acted behind their backs during his time in the KZN legislature and as the provincial chair of the ANC, effectively preventing the official acknowledgment of the position in law.
As Buthelezi has served as the traditional prime minister for over 70 years, traditional leaders now question his tenure and propose that Zuma take his place. Some even suggest a growing alliance between Zuma and King Misuzulu kaZwelithini. The situation remains uncertain, and the public awaits further developments as Buthelezi prepares to meet with amakhosi in eMpangeni, although the agenda of this meeting has not been revealed.
Mzansi, what are your thoughts concerning this matter? Do you think King Misuzulu can possible replace Prince Mangosuthu Buthelezi with Jacob Zuma over their little feud? Tell us what you think about this and don't forget to like, comment and share this article let's get more reactions on this topic. Follow The_Crime_Scene for more updates on this matter.
ZUMA'S NEW JOB! Former president #JacobZuma tipped to replace Prince Mangosuthu Buthelezi as prime minister to the Zulu king #ScrollaAfrica #MisuzuluKaZwelithini https://t.co/QrXHfMIlai

— Scrolla Africa (@ScrollaAfrica) May 22, 2023
Insiders say tensions between Buthelezi and King Misuzulu are at boiling point, thanks in part to a spat over who should be in charge of the Ingonyama Trust.https://t.co/0aMBduWHq6

— Sunday Times (@SundayTimesZA) May 21, 2023