CJN Warns Judges Against Bias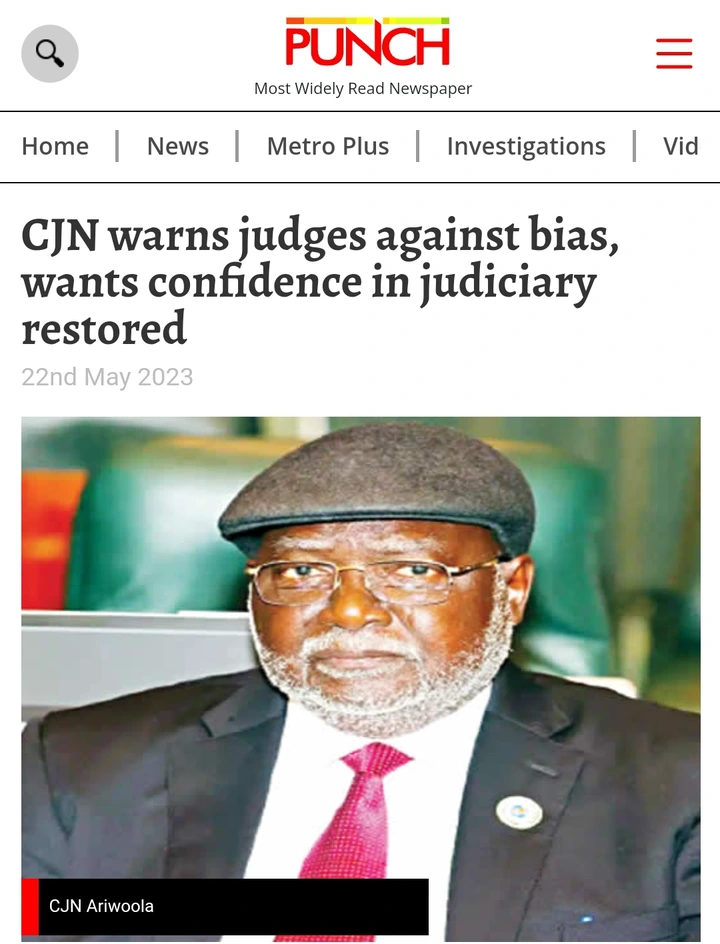 Photo Credit:Punch Newspaper
The Chief Justice of Nigeria, Olukayode Ariwoola, on Monday, urged judges in the country to shun all forms of bias and ensure justice is dispensed equitably on all cases before them.  Continue Full Reading>>>
Ariwoola, who spoke at the opening ceremony of the conference of the National Association of Women Judges in Nigeria, stressed that it was the only way to restore confidence in the judiciary.
Describing the judiciary as the last hope of the common man, the CJN said judges must strive to interpret the law at all times without affection and ill will.
Buhari Inaugurates Dangote Refinery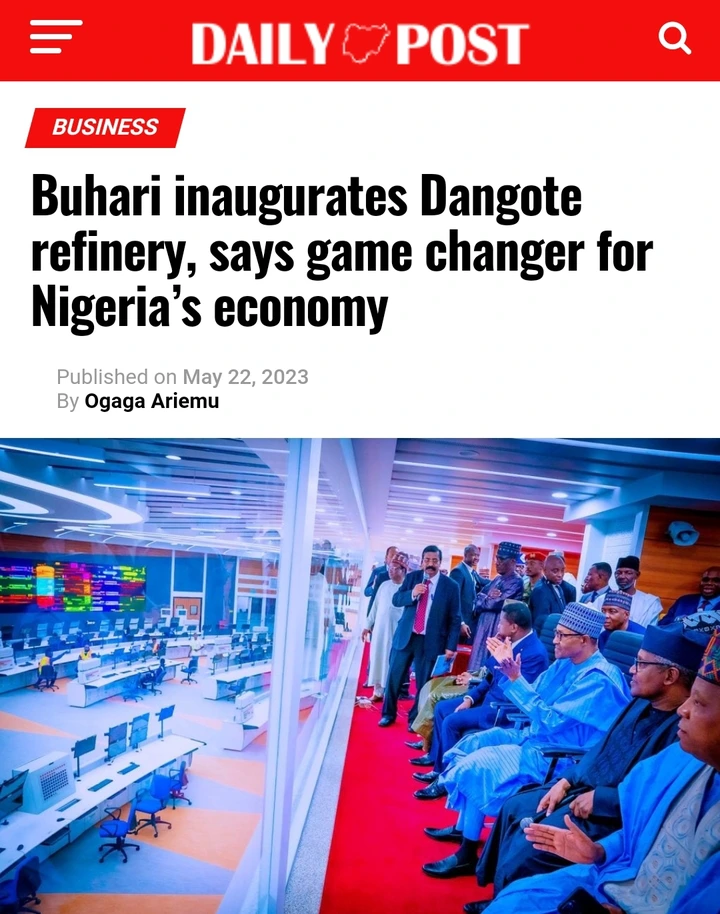 Photo Credit:Daily Post Nigeria
President Muhammadu Buhari has inaugurated the Dangote Petroleum Refinery in Ibeju-Lekki, Lagos.  Continue Full Reading>>>
On Monday, Femi Adesina, Special Assistant on Media and Publicity to the President, Buhari, described the feat as a significant milestone for Nigeria's economy and a game changer for the downstream petroleum products market in the African region.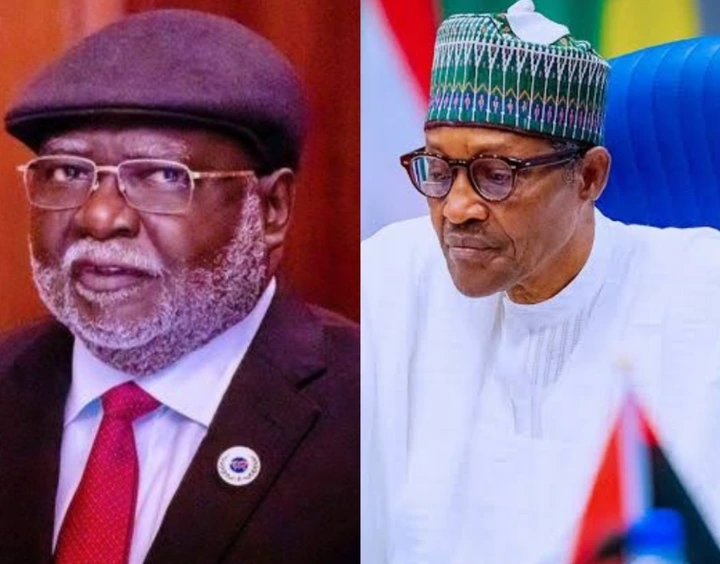 Photo Credit:Google
Tinubu's Administration Will Sustain Support For Navy—Buhari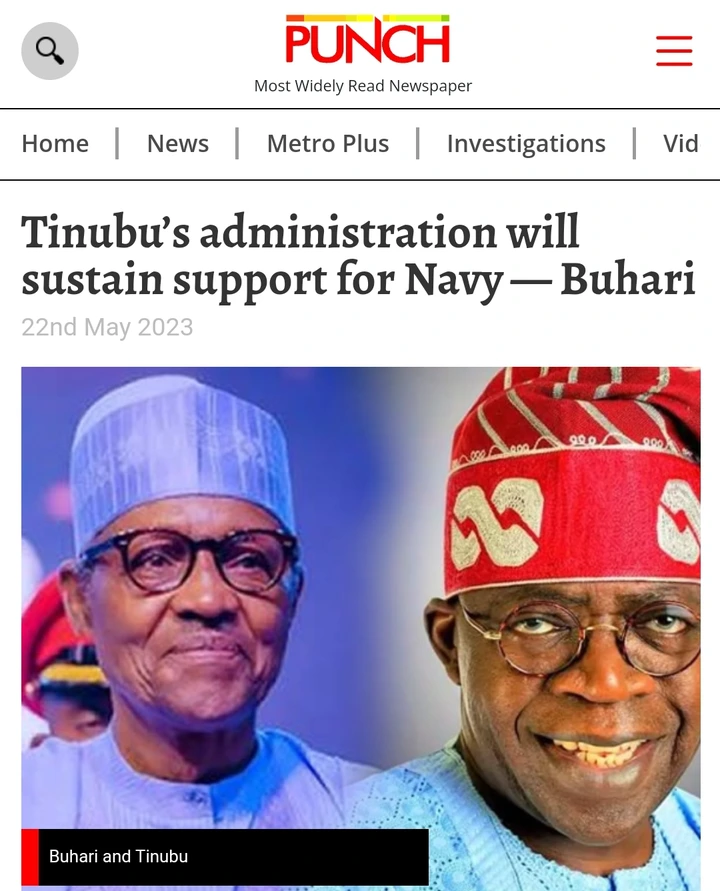 Photo Credit:Punch Newspaper
The President, Major General Muhammadu Buhari (retd.), on Monday, in Lagos State, said the incoming administration of Bola Tinubu will sustain the support his regime has accorded to the Nigerian Navy in the past eight years.
"I have no doubt that the incoming administration of President-elect, His Excellency, Bola Ahmed Tinubu will sustain the current tempo of my administration in giving the Navy necessary support to effectively carry out its assigned tasks," Buhari said at the Presidential Fleet Review held at the Naval Dockyard Limited, Victoria Island, Lagos.
Ex-DG NGF Hails Dangote's Patriotism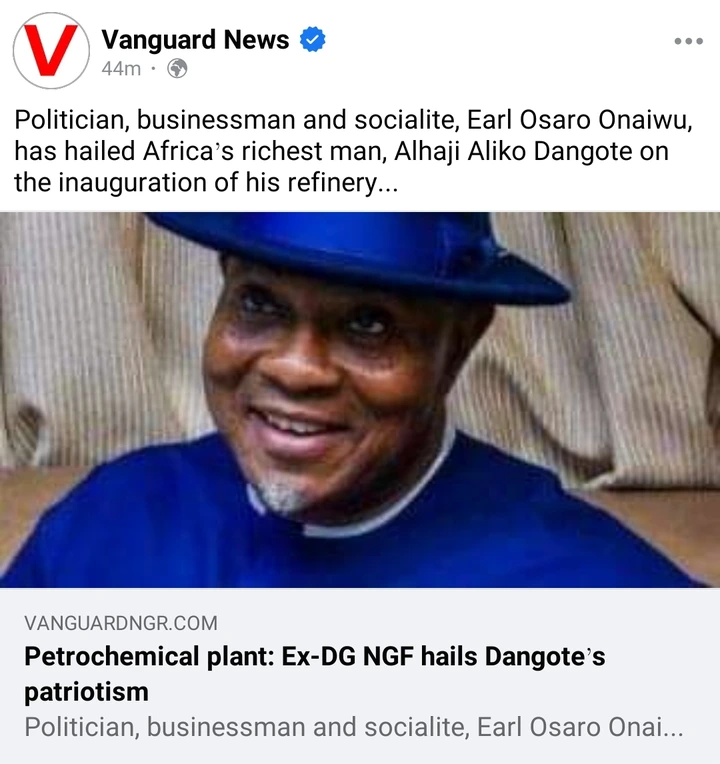 Photo Credit:Vanguard Newspaper
Politician, businessman and socialite, Earl Osaro Onaiwu, has hailed Africa's richest man, Alhaji Aliko Dangote on the inauguration of his refinery.
Onaiwu, a former Director General of the Nigerian Governors Forum on Monday, said he was particularly thrilled at the show of patriotism exhibited by the Kano-born business mogul in the making of the refinery.