With barely One week to the swearing-in ceremony of Asiwaju Bola Ahmed Tinubu as the 16th Commander-in-Chief of the Federal Republic of Nigeria, Spokesperson of peoples democratic party (PDP), Bwala Daniel has come out to explain why it is only God that knows who would be sworn in on the 29th of May.  Continue Full Reading>>>
Bwala Daniel Made this explanation via his official Twitter handle an hour ago.
Quoting the original statement released on Twitter by Bwala Daniel, he said; "By May 29th there would be a swearing in ceremony.
As for who would be sworn in, only God knows because there is a case at the Supreme Court scheduled for this Friday for judgment. Whichever way it goes, Nigeria would succeed, that's the democracy we ordered".  Continue Full Reading>>>
Check out Below for the screen capture of the original statement released by Bwala Daniel via his twitter handle;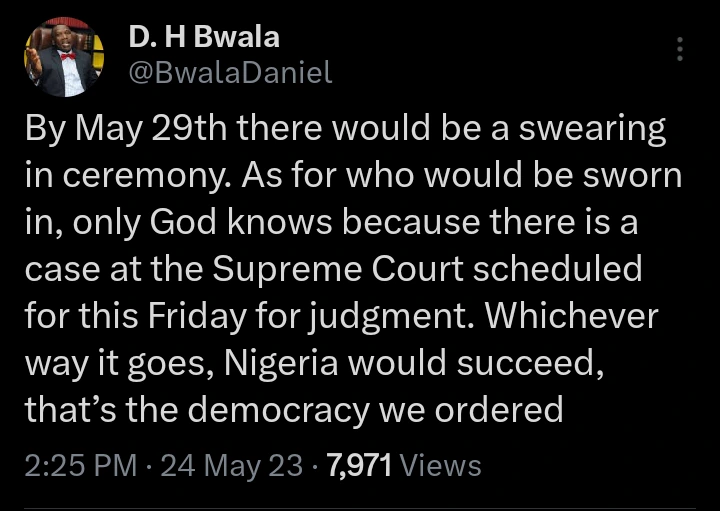 Over to my dear esteemed readers, what do you people have to say concerning this post? Kindly drop your respective opinion below the comment section.