The flag bearer of the Labour Party, Peter Obi has come out to say that the True Winner of any election can only be declared by a competent Court of Law. Peter Obi disclosed this on his official Twitter handle.  Continue Full Reading>>>
According to Peter Obi on his official Twitter account "the final determination of the true winner of the election can only be made by the relevant courts of law.
More so, the issues in judicial contention imply far-reaching violations of both the Nigerian Electoral Law and the Nigerian Constitution."  Continue Full Reading>>>
Below is a screenshot of what he said on his official Twitter handle.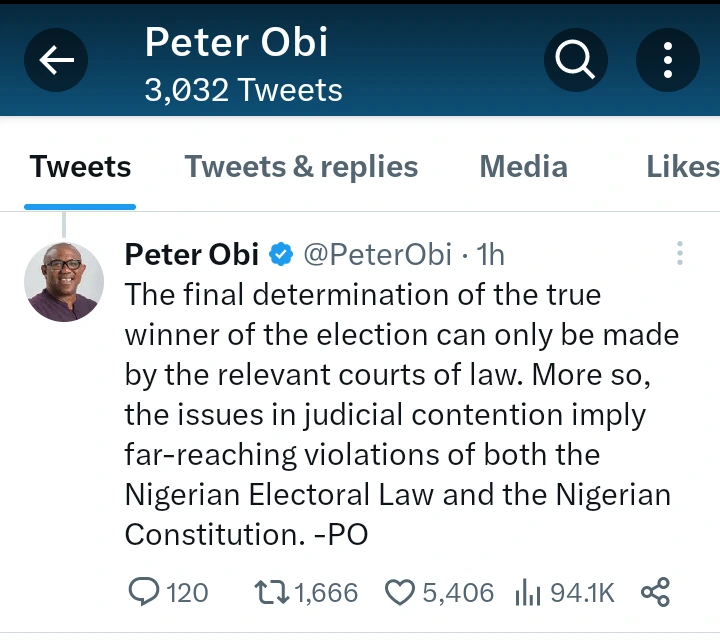 The Presidential Election Petitions Tribunal has began the pre-hearing of the petitions challenging the outcome of the February 25 presidential.
Peter Obi believes that only the Court can decide the Legitimate winner of the just concluded election.