Revealed: Checkout The Reasons Why Most YAHOO Boys Run Mad
It really saddens me to know that we don't just learn in this country. We are all here fighting each other over bad governance, blaming politicians while yahoo boys are doing more harms than go to innocent citizens.CONTINUE READING>>>
For the past few days, I have been talking about most activities yahoo boys do. They never seem to stop.
Just a few days ago, a girl ran mad after dropping off a car, which many people concluded the car belongs to a yahoo boy. The girl ran mad immediately the car drove off.  CONTINUE READING>>>
Girls are mostly the victims of these boys. They are their targets and still don't seems to end. However, yahoo boys are also running mad too. It seems nature is about to catch up with them.
Nevertheless, I have talked about this topic before, but new findings just surface, and this will be the continuation of the previous article.
More so, yes just like I said, yahoo boys are also running mad and nature seem to be catching up with them. A few days earlier, a video and picture of two guys surfaced on the internet.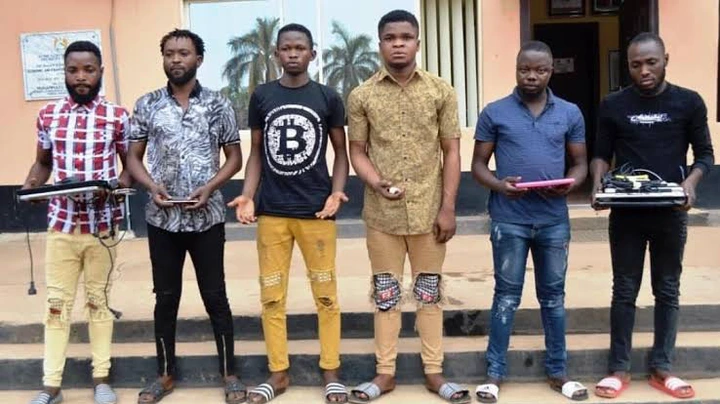 Two of them own exotic cars, both Lexus cars. One a jeep and the other a normal car. The one with a jeep coming out to talk about his share. Saying he wants is share, and where is his share.
The other pulled off his clothes, sat and laid on the floor, crying that he is tired. After all the money, he isn't still happy and he is tired of it all. This shows the rich also cry, especially when illegal.
Now, we expatiate on more reasons why most yahoo boys run mad and the reasons why they should quit their evil and follow the due process.
1. Betrayal From Another Yahoo Boy
We know yahoo boys are greedy, so it's not surprising when these boys betray each other which is common. There is a slang used by these boys called picker.
A picker is someone who uses his foreign connection to send the scammed money to them in Nigeria or via Bitcoin. The picker normally has his share from it.
However, the picker can betray them and such a guy can make the picker run mad via juju, charms or voodoo especially when he knows the picker has more money than him.
Also, if the owner of the scammed money is being greedy, he could be set up by giving him substance to run mad or to match, or via a girl.
2. Reverse Effects
There have been some cases whereby some yahoo boys try to use their parents or siblings, even their girlfriend for money ritual or their destiny for easy picking and such backfire.
Now, when such an act backfires, it usually comes as madness. The reasons why such act backfires is that, either the spirit of such a person is stronger or there is a praying person for such a person's life.
3. Back To Sender
God is powerful, and the whole world knows. Most people are true worshipers. Their spirit is clean and God has his hands upon their lives.
Most at times, yahoo boys run mad due to back to the sender. How this happens is that most praying people are told about their plans, and they are asked to do some certain things to avert it.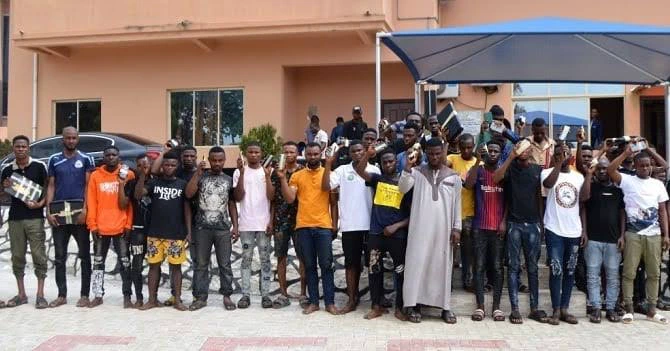 A quick story: There was a boy who was told to use the dad for rituals, he was based in Ghana and called the parents to host him a party for his celebration of wealth.
The instruction from him was that nobody should eat from the soup before him and the goat head shouldn't be touched until he gets there.
The dad initially agreed, the boy has sent cars and money for buildings and so the dad respected his wish. However, a day to his arrival, the thought came back to the dad, and he decided to seek spiritual answers.
He was then told that his son wanted to exchange his head for the money he has been making and the goat head signified the dad's head.
He was advised to be the very first to eat from it before the son arrived, and so he did. When the son came back, he asked again that hope no one ate from it and hope the goat head wasn't touched.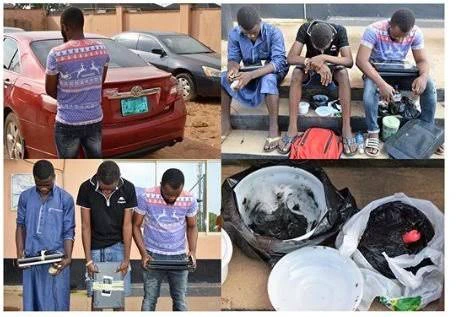 They all agreed and said no one did. He ate the goat head and the food, he started confessing, ran mad and died after a few weeks. This is back to the sender.
Advice: Just like they keep making others life miserable, theirs is also becoming miserable. The evil must not go unpunished. They keep running mad and dying young.
Many from car accidents, poisons, gunshot, drugs and unnatural death occurrences, yet they don't quit. My advice still remains that, yahoo isn't a job, it's a scam, fraud and it's against humanity and society.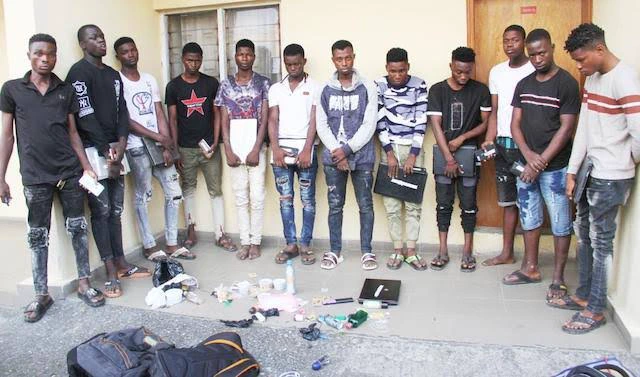 As a yahoo boy quit now, repent of your sins to avert curses upon you and your generation. Follow God and be safe. Go learn a trade, skill and live peacefully. Else madness will keep circulating in yahoo boys as well.