In one of their rulings today, the Supreme Court dismissed the PDP's suit against Tinubu and Shettima over double nomination.  Continue Full Reading>>>
The statement released regarding this by the Cable read, " "A five-member panel of the Supreme Court held on Friday that the People's Democratic Party (PDP) lacked the locus standi to institute the suit" Recall that the PDP, on the ground of double nomination, claimed that Shettima's nomination as Tinubu's running mate was in breach of the provisions of sections 29(1), 33, 35, and 84(1)(2) of the Electoral Act, 2022.
Bwala Daniel, who is a presidential spokesman for the Atiku campaign, wrote the national pledge on his official Twitter handle, which read, "I pledge to Nigeria, my country. To be faithful, loyal, and honest.  Continue Full Reading>>>
To serve Nigeria with all my strength. To defend her unity and uphold her honor and glory. So help me, God".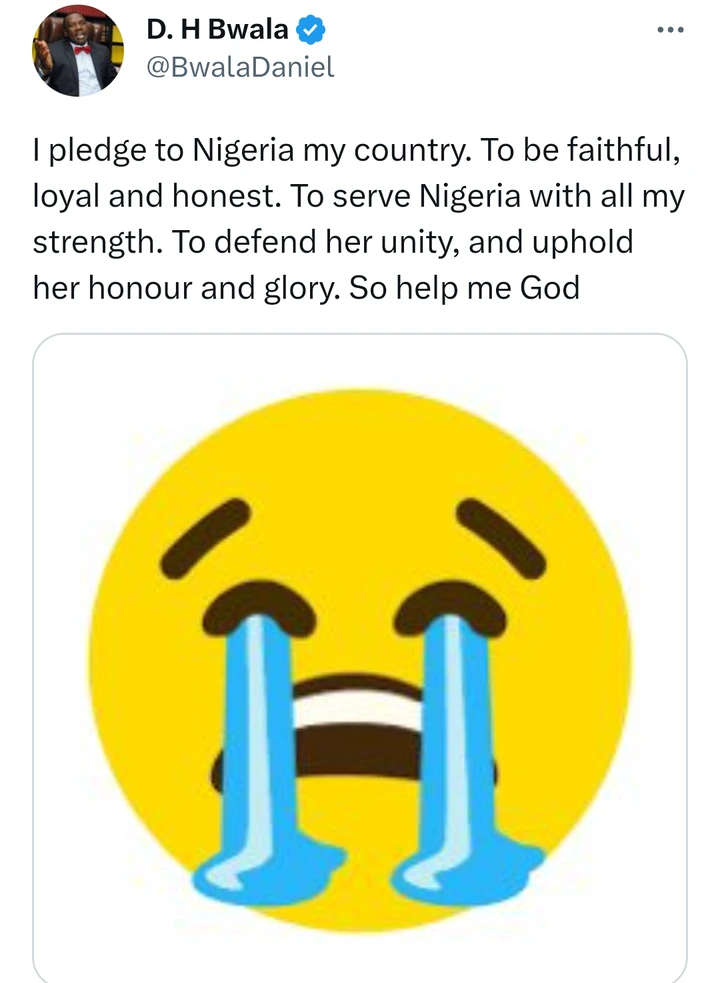 The screenshot below shows the reactions to Bwala's tweet.