Nigeria's President Muhammadu Buhari addresses the staff of the State House, Presidential Villa, this afternoon ahead of Inauguration on 29 May.  Continue Full Reading>>>
However, Bola Tinubu, President-elect will be expected to be in office on 29 May. The outgoing President, Muhammadu Buhari is to hand over to another elected president after the elections in 2023. He has served for two successive terms from 2015-2023.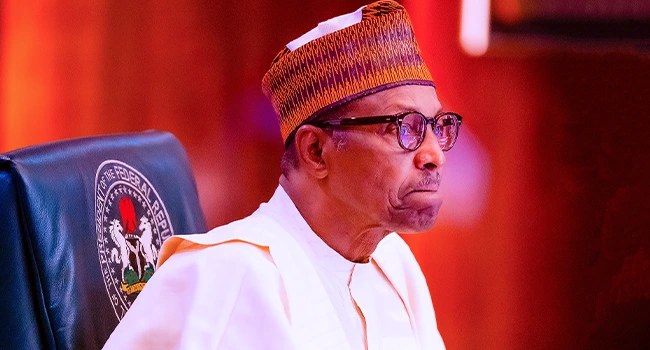 Image credit: Daily Trust, used for illustrative purposes.
Recently, he promised to be far away from Daura if he leaves office in 2023.  Continue Full Reading>>>
Furthermore, he thanks Almighty God that before the 2019 elections, He will hand over to the winner of the Presidential election after two successive terms in office.
Bola Tinubu, President-elect emerged as the winner of the presidential election. Tinubu will overtake President Muhammadu Buhari on the coming Monday.
Nigerians will miss the outgoing President after eight years in office. During his two successive terms, President Buhari introduced the National Social Investment Program, reconstructed the Second Niger Bridge, and other important projects in Nigeria.
Source. @BashirAhmed.