Nigerian activist, Charly Boy has taken to social media to disclose that the supporters of Labour Party 2023 presidential candidate, Peter Obi came out in mass to protest at the Federal Capital Territory today, as he backed up such disclosure with a video showing the huge crowd that was gathered in Abuja.  Continue Full Reading>>>
Recall that the hearing of former Anambra State governor and the 2023 presidential flag bearer of the Labour Party, Peter Obi's petition filed against President-elect, Bola Ahmed Tinubu, vice President-elect, Kashim Shettima, the ruling APC party and the INEC had began at the Presidential Election Tribunal few weeks ago, as the court gave the businessman three weeks to prove his case.
And so following such event and the inauguration of President-elect, Bola Ahmed Tinubu on the 29th of May, a video showing the moment Peter Obi's followers known as the Obidients were seen in the streets of Abuja has been uploaded online by Charly Boy.  Continue Full Reading>>>
The singer went ahead to reveal that;
"See the beautiful action I miss today. Obidients poured into the streets today and Abuja was on lockdown. The APC and Buhari should keep playing, we will soon show them how far. We will never support any form of violence. Let's be peaceful".
Here is Charly Boy's post below;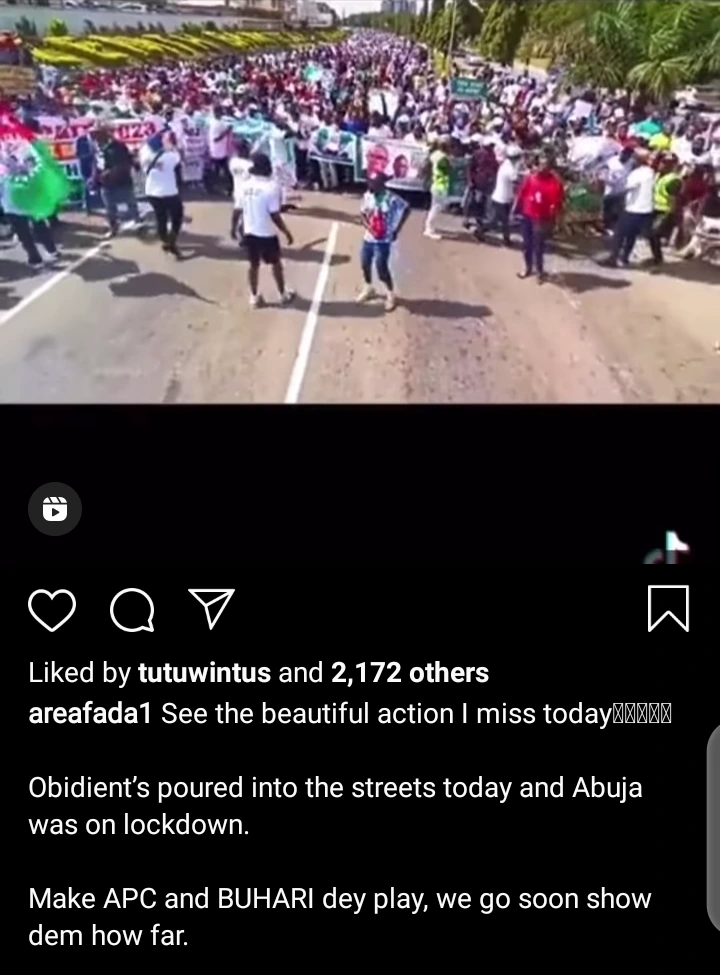 To watch the video, click on the link below;