Bruce mayrock was a Columbia University student. he was 20 years old from Westbury, new York.  Continue Reading>>>
Bruce mayrock burnt himself to death on the lawn of United Nations building headquarters to protest the genocide against biafrans.
He died about nine hours after set himself ablaze at the Bellevue hospital.
Bruce mayrock was born on 6th May 1949 and he took his own life for people whom he never met before on 30th may 1969.  Continue Reading>>>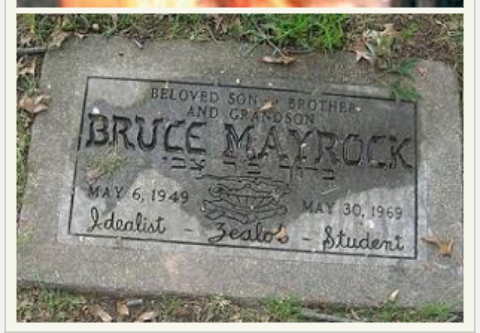 Someone close to the family claimed mayrock had been writing to the president and other leading government figure but he felt no one was doing anything which lead him to do what he did.