Olamilekan Sheriff Anjorin, fondly known as "Yahoo Soja," hails from Ilorin, Kwara state and was born on the 21st of October, 1980. 
Continue Full Reading>>>
With a military background, he serves as a personnel in the Nigerian Air Force, but he is also widely recognized as a social media influencer.
Under the handle "Yahoosojaa," he utilizes his platform to champion noble causes and promote peace within society. His remarkable impact has earned him immense love and admiration, as many consider him a role model.
Yahoosoja leverages his platform and popularity to raise awareness about the military's role in maintaining security. He passionately advocates for the importance of peace and safety in our communities, resonating deeply with his followers.  Continue Full Reading>>>
Through his engaging content, he bridges the gap between the military and civilians, fostering a sense of unity and understanding.
Yahoo Soja is not only recognized for his military service and social media influence but also for his remarkable sense of style. This fashion-forward individual has captivated the online community with his impeccable taste and trendsetting outfits.
Embracing the role of a fashionista, Yahoosoja fearlessly experiments with different styles, showcasing his unique fashion sense and inspiring others to express themselves through clothing.
His ability to effortlessly combine military aesthetics with contemporary fashion trends has earned him a dedicated following and cemented his status as a style icon. Yahoosoja's influence extends beyond fashion, as he continues to utilize his platform to promote peace and unity, proving that one can make a positive impact both through personal style and noble causes.
In his early education, he attended Ewu Tuntun Nursery and Primary School in Mafoluku, Lagos state, obtaining his First School Leaving Certificate. Later, he pursued his senior school education at Moslem Comprehensive High School in Ijebu-Ode, Ogun state. After completing his secondary education, he embarked on a journey of self-sufficiency, working as a car washer and taking on various menial jobs on the streets of Ijebu-Ode.
His determination and perseverance led him to pursue a NABTEB degree certificate at Ijebu-Ode Technical College, further enhancing his knowledge and skills.
In 2005, driven by his pursuit of better opportunities, Olamilekan Anjorin joined the esteemed Nigerian Air Force, where he continues to serve diligently to this day. It was during his service that he earned the endearing nickname "Yahoosoja," given to him by a close friend, encapsulating his persona and the impactful work he carries out.
Beyond his professional accomplishments, Yahoosoja is blessed with a fulfilling personal life. He is happily married to a beautiful wife and cherishes his role as a devoted father to two adorable children. Their love and support provide him with the strength and motivation to excel in all aspects of his life.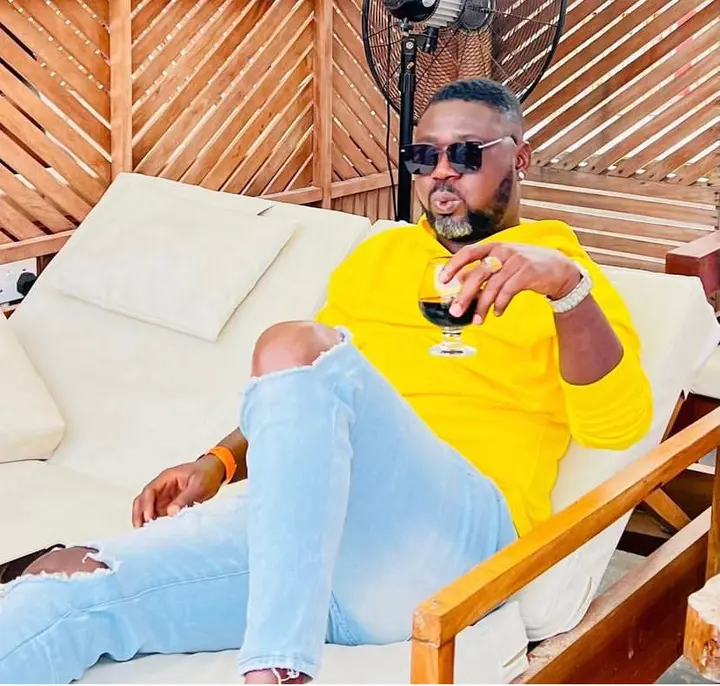 Olamilekan Sheriff Anjorin, the inspirational Yahoosoja, embodies the spirit of resilience, determination, and the unwavering commitment to promoting peace and security. His journey serves as a shining example that with perseverance and dedication, one can overcome challenges and make a positive impact in society.