In the wake of the hefty fine imposed by the Court Of Appeal on a lawyer seeking to stop Asiwaju Bola Ahmed Tinubu's inauguration, renowned television anchor and political analyst, Rufai Oseni has urged the courts to deal severely with people filing frivolous petitions against the May 29 swearing-in ceremony.  Continue Full Reading>>>
Reports currently making the rounds in the country's media space indicate that a lawyer and former presidential candidate of Hope Party, Ambrose Owuru, was slammed with a fine of 40 million Naira for filing a frivolous petition at the Appeal Court seeking to stop Tinubu's inauguration.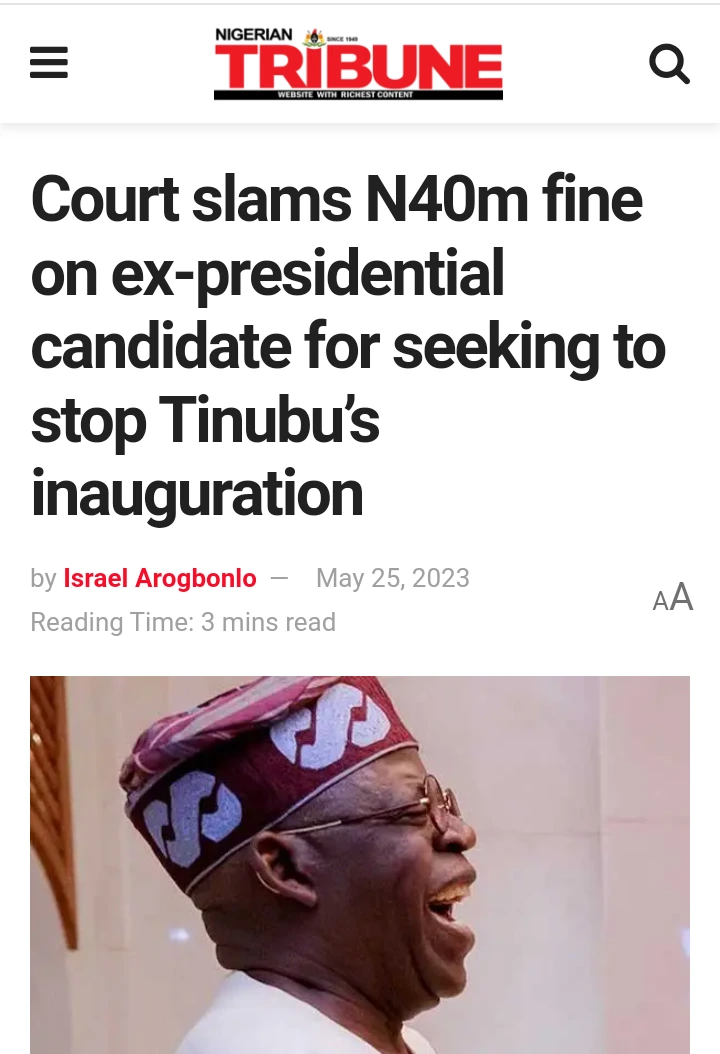 In his ruling, Justice Jamil Tukur ordered Owuru to pay the sums of 10 million Naira to President Muhammadu Buhari, the Attorney-General of the Federation (AGF), Abubakar Malami, the Independent National Electoral Commission (INEC), and to the President-elect, Asiwaju Bola Ahmed Tinubu.  Continue Full Reading>>>
Reacting to the judgment during an interview on Voice Of the People FM on Friday, Rufai stated that though the fine imposed on Owuru might appear to be steep, it was, however well deserved because the contents of the petition filed by the lawyer and former presidential candidate were 'laughable' and a 'gross abuse of the judicial process'.
Going further, the popular ARISE TV presenter called on the courts to clamp down on persons filing all manner of petitions seeking to stop the May 29 swearing-in ceremony on frivolous grounds.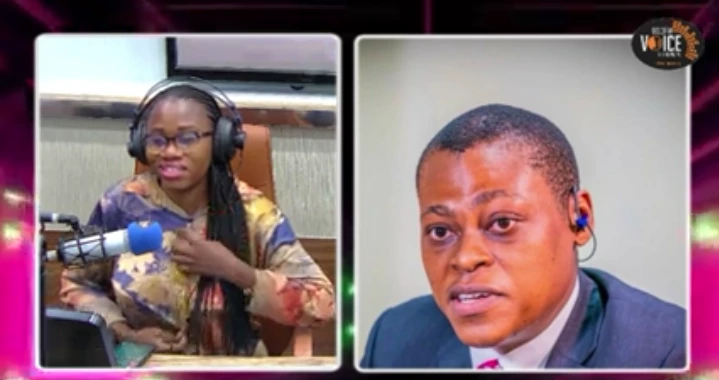 He said; "Yes, the fine might appear to be high-handed but if you look at the contents of that petition, it was very funny. Owuru was not filing for something that happened in this election, he was filing for an incident that took place in the 2019 election cycle. And he saying based on that, Tinubu's inauguration should be halted and that he be made the president. This has led a lot of us to ask what level of frivolity is going on right now.
And I think this should be a strong warning to a lot of other people filing all kinds of frivolous petitions and lawsuits ahead of May 29. The courts should deal severely with such persons for gross abuse of judicial processes.
But, I also want to ask; if the petition had been filed by any of the big political parties, would the Appeal Court have been this high-handed in its punishment?
Would they have gotten more than a mere slap on the wrist? So, I think the court should also not be selective in dishing out these kinds of steep penalties."