David Oluwafemi Adewunmi Abdulateef Fani-Kayode, a Nigerian politician, essayist, poet, and lawyer, has reacted to the recent visa ban of some Nigerians on his official Twitter handle.  Continue Reading>>>
The statement released by Fani-Kayode read, "Those that have imposed a visa ban on some "selected Nigerians" for allegedly "undermining democracy" and "rigging elections" are perfectly within their rights to do so because it is their country and they can do as they, please.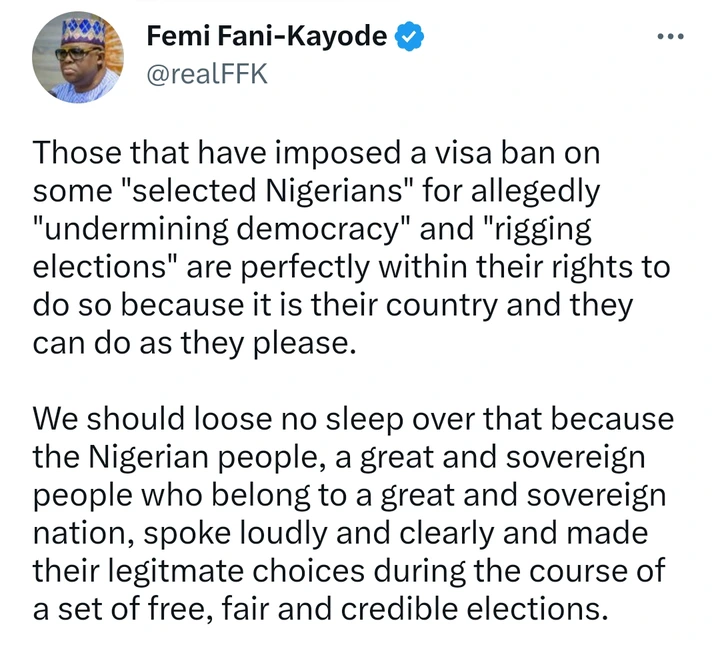 "We should lose no sleep over that because the Nigerian people, a great and sovereign people who belong to a great and sovereign nation, spoke loudly and clearly and made their legitimate choices during a set of free, fair, and credible elections".  Continue Reading>>>
The outcome of the 2023 presidential election led to court actions, a visa ban, and alleged bigotry from top politicians in the country, among other things.