The Governor of Ebonyi State, Dave Umahi, has stated that he abandoned his push to be the Senate President due to his meeting with Bola Tinubu and due to the fact that he believes that allowing Akpabio to be senate president will benefit the South-East.  Continue Full Reading>>>
Speaking further, Dave Umahi revealed that he is not thinking of working in Bola Tinubu's administration as a minister because his first choice but is to rest in the Senate as a Senator.
Dave Umahi went on to disclose that if becoming a minister in Bola Tinubu's administration is a sacrifice he has to make fr the interest of Nigeria ad the South-East, then he will do it.  Continue Full Reading>>>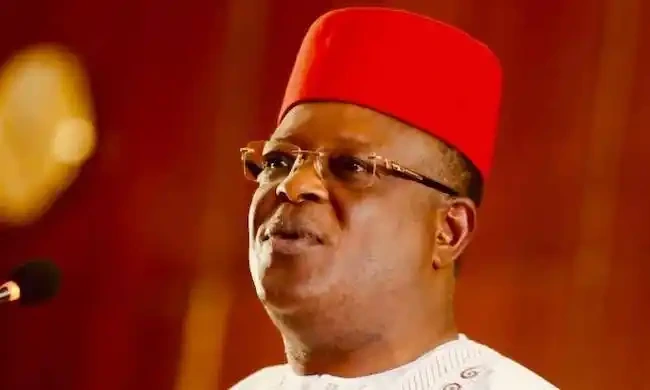 Dave Umahi noted that he will not struggle for the chance to become a minister under Bola Tinubu's administration. He stated that he will leave everything for the leadership of the All Progressives Congress and Bola Tinubu to decide.
Watch From The 4:50 Minute Of The Video Below: