The men of the Nigerian Army have recently uncovered a cache of dangerous weapons kept underground by the Islamic State West Africa Province (ISWAP) in Sambisa Forest.  Continue Reading>>>
This news was shared by Zagazola Makama, a security expert based in Maiduguri, Borno state.
According to the report, the weapons were uncovered by the 21 Armored Brigade Brigade, Operation Hadin Kai of the Nigerian Army who invaded Ukuba camp in Bama Local Government area on the 13th of May 2023.
The invasion was said to be part of the ongoing counter terrorists Operation Desert Sanity II operations.  Continue Reading>>>
Zagazola revealed that the Nigerian Army had, two weeks earlier invaded the same camp where it recovered 6 anti-aircraft guns, 4 Ak-47 rifles, many IEDs making materials, a cache of magazines, and a Hilux vehicle mounted with an Anti Aircraft Gun.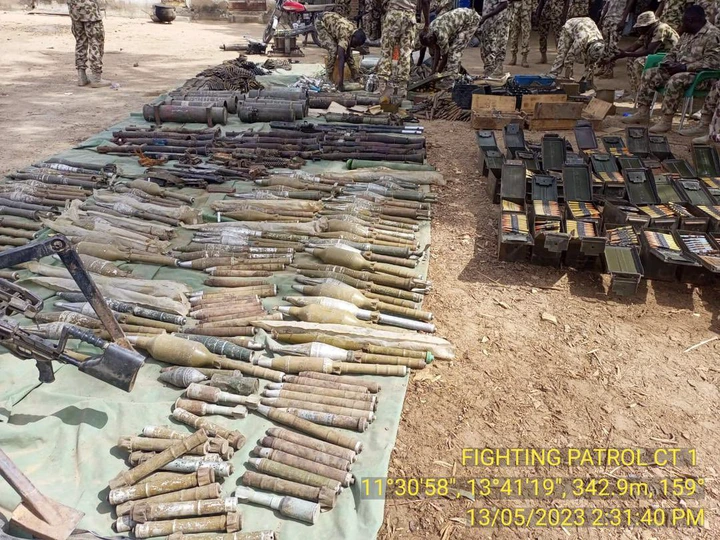 Photo: Some of the recovered arms and ammunition.
The report further mentioned that the weapons were dug out of the ground where they had been buried by the terrorists. The newly discovered weapons include a large number of Rocket Propelled Grenade Tubes, SMG Rifle, Double Barrel gun, 50 hand grenades bombs, 5 SMK bombs, 183 Shilka rounds, Non electric detonators, and a large number of canister bombs.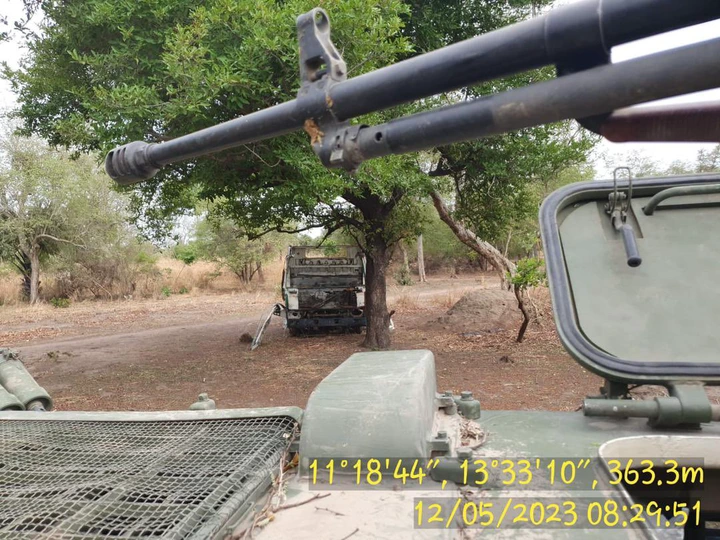 One terrorist was also said to have been killed during the operation. The weapons have also been successfully evacuated from the area. Zagazola reported that the morale and fighting spirit of the men of the Nigerian Ay have been further boosted by the discovery of the weapons.