The internet is not only a place to meet new people or to get the latest gist. There are veritable paths you can take to make money online in Nigeria. You just need to know how. And with Nigeria's unemployment rate set to hit 41%, traditional jobs will only become tougher to find.  Continue Full Reading>>>
Luckily, if you are reading this article, you probably already have the two things you need: a good internet connection and a mobile phone/computer. With those two things and some dedication, you'll be well on your way to making money online.
7 ways to make money online in Nigeria
Here are seven ways you can make money online in Nigeria.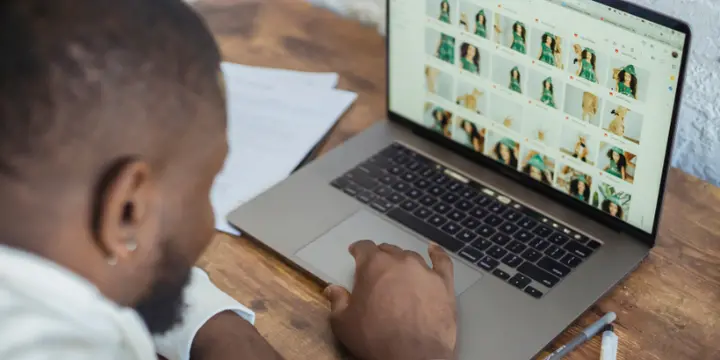 1. Content creation
This is on-the-rise in Nigeria. Content, especially in video form, has the world in a firm grip at the moment. Choose your niche: beauty, comedy, dance, food, education and so on.  Continue Full Reading>>>
But how do content creators make money online in Nigeria, you ask? Well, on Instagram, for instance, content creators leverage creator accounts to allow for monetising ads in their profile feeds. Brand deals and affiliate links are also possible. It's unlikely that any one niche is saturated; you just have to bring your own spin to the field.
2. Freelancing
Many Nigerian creatives freelance, sometimes alongside 9 to 5s, to increase their income. Platforms like Fiverr, Behance and Upwork help connect graphic designers, web designers, writers, proofreaders, translators, video editors, and transcribers to opportunities that require their skill. You can also create your own portfolio and promote it on social media.
3. Social media management
Both small and big brands now understand the importance of an active social media presence and often require the services of savvy individuals to manage their accounts for a fee. As a social media manager, you will be responsible for creating c
Catchy content and engaging with the audience in creating an online personality for the brand. Getting this right can also help brands move from engagement to sales. Understanding digital trends and the psychology of netizens will help you succeed.
4. Virtual assistant jobs
Since the pandemic upended the world, more establishments and professionals have required the services of virtual assistants to help with the administrative aspects of their business. Like an administrative assistant, a virtual assistant organises and plans for the client.
In the role, you will support the individual or organisation with tasks like reading and responding to emails, customer support, writing memos, creating schedules, and managing social media accounts remotely.
5. Blogging
Before it became common knowledge that money could be made on the internet, some bloggers were already doing the thing.
You'll need to figure out your speciality and build an audience for it by putting out superior, interesting, relevant and properly optimised content and resources. You can then run ads on your blog directly or via Google Adsense. As you can imagine, more traffic equals more money.
6. E-commerce
This is the online equivalent of owning a physical store. After all, everyone is shopping online these days. E-commerce will require you to create a virtual storefront where you market and sell your product(s). A few popular e-commerce websites include Jiji, Jumia and Konga. On each of those sites, you can sign up and start selling.
7. Selling digital products
Don't have a physical product? Create a digital one! You don't have to sell physical products to make money online in Nigeria. A lot of people make money selling digital products like ebooks and courses on platforms like Selar. The provision of clear information to your niche audience can be a pretty lucrative source of income. Other products in this category include: audiobooks, podcasts, digital art, templates and webinars.