The President-elect of Nigeria, Asiwaju Bola Tinubu recently welcomed the former British prime minister, Tony Blair at the defence house, Abuja.  Continue Full Reading>>>
Asiwaju Bola Tinubu posted the recent pictures of himself with Tony Blair on his official Instagram account. Check out the screen capture of the post below;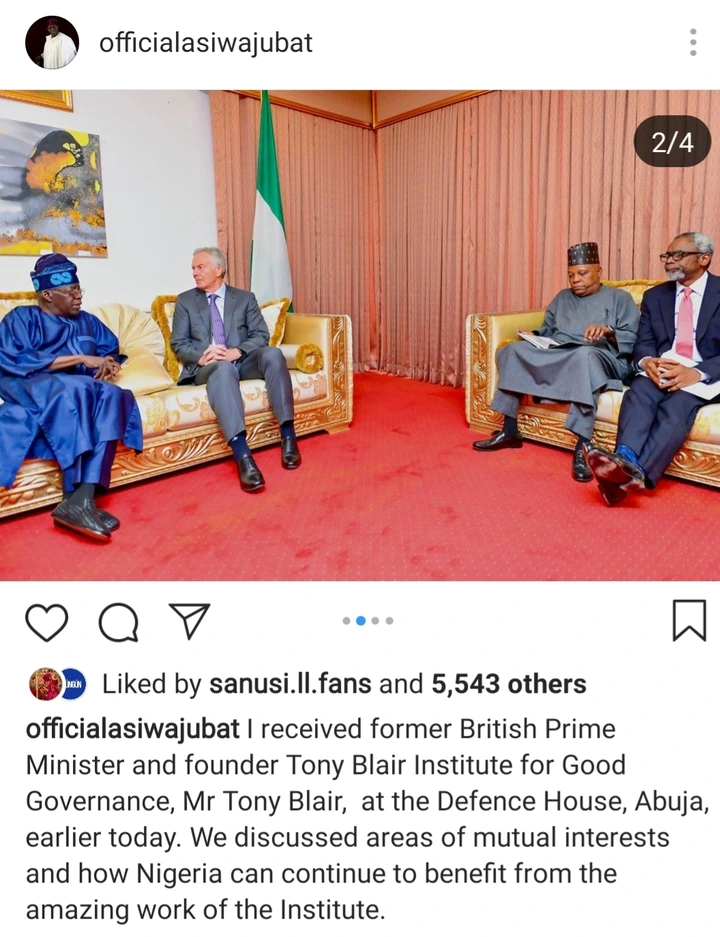 Accordin is his statement recently, Asiwaju Bola Tinubu said; "I received former British Prime Minister and founder, Tony Blair Institute for Good Governance, Tony Blair at the Defence House, Abuja, earlier today".  Continue Full Reading>>>
However, Asiwaju Bola Tinubu welcomed Tony Blair with great hospitality and pleasure. Moreover, they discussed some important issues regarding the continuity of Nigeria.
Furthermore, Asiwaju Bola Tinubu said; "We discussed areas of mutual interests and how Nigeria can continue to benefit from the amazing work of the Institute".
Below are the recent pictures of Asiwaju Bola Tinubu with Tony Blair;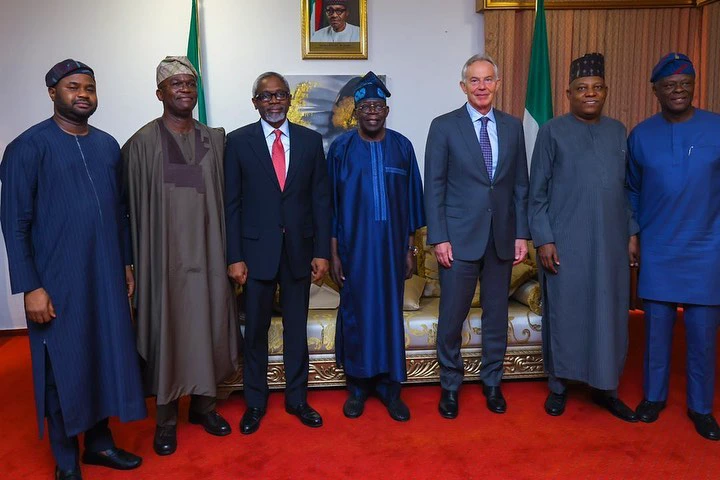 Nevertheless, The main reason for his visitation is yet to be revealed at the time of filing this report.