Governor of Jigawa state, Mohammed Badaru Abubakar has disclosed that he was curious when incumbent governor of Rivers State, Nyesom Wike promised to make sure that the ruling APC party accumulated the highest number of votes in his state during the 2023 presidential election.  Continue Reading>>>
The APC chieftain who spoke about such issue during a political function with Bola Ahmed Tinubu and Nyesom Wike in Rivers State, noted that;
"When he said he will deliver 25% in Rivers to APC, I started wondering how. APC have never met 25% in Rivers. How will this man pull this magic, I have been sent around the country supervising and helping elections, and I know how election management is.  Continue Reading>>>
Then as we speak, I saw the possibility of him keeping to that promise, but then I started wondering, I hope this man will not injure himself in the process, but kudos, our mission is a bigger one, the presidency can accommodate whatever risk he took".
Speaking further, Governor Mohammed Badaru Abubakar stated that Governor Nyesom Wike truly delivered his promise, adding that the Rivers State governor has beating him in terms of supervising, calculating and managing elections in the country.
Governor Mohammed Badaru Abubakar finally thanked the former PDP 2023 presidential candidate for allowing APC to win in Rivers State and for inviting Bola Ahmed Tinubu to Rivers State.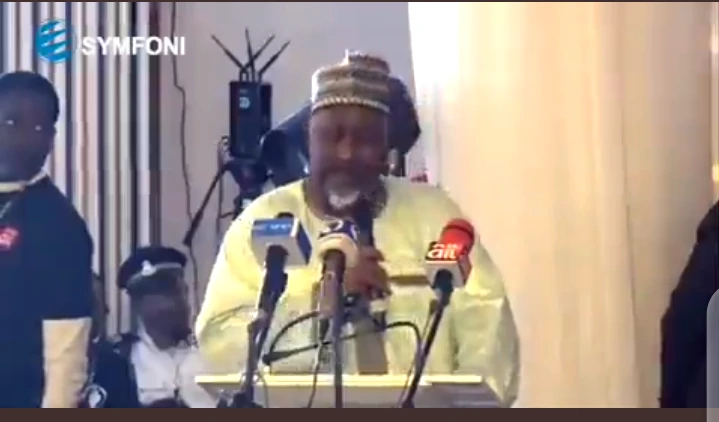 To watch the video, click on the link below;
When he said he would deliver APC in Rivers state I started wondering, because APC have never met 25 percent in Rivers state before – Gov Badaru

Below 👇🏾 is how Nyesom Wike was able to rig presidential result including recruiting fake inec officials into the system https://t.co/5VAFYEiDQt pic.twitter.com/5v3W8zTuZF

— Chief Ikukuoma (@IkukuomaC) May 16, 2023