A bike rider has been brutalized by some yet-to-be-identified police officers in Lagos State. In a video that was uploaded by Goldmyne on Instagram, the bike man was attacked by three policemen, and at the end of the video, blood can be seen gushing out of the head of the bike man.  Continue Reading>>>
This seemed to have happened as a result of the police officers trying to take away the bike from the rider. What the bike rider did to warrant such treatment is not known.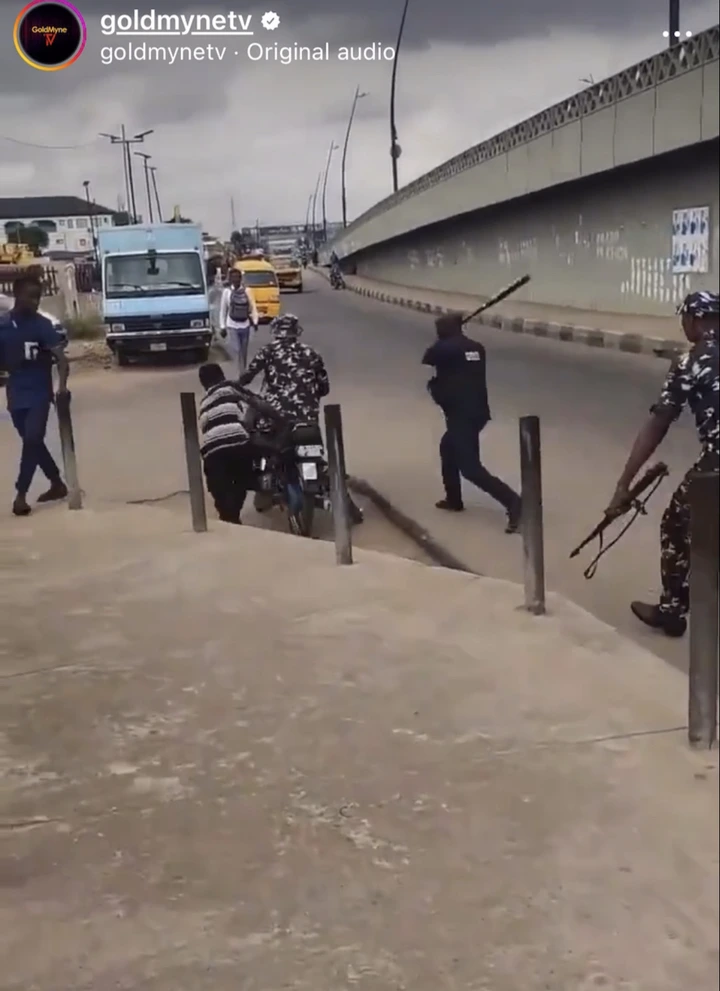 As seen in the video, the police officers who were three in number, seized the bike from the rider. One of the policemen hopped on the bike and tried to ride it away from the place.  Continue Reading>>>
The bike rider who was against this tried to stop the policeman from taking away the bike from there. As a result of this, one of the policemen tried to subdue him and resist him from stopping the police officer with the bike.
He managed to get away from the officer to reach for his bike. Another police officer with a baseball bat repeatedly struck the rider with the bat.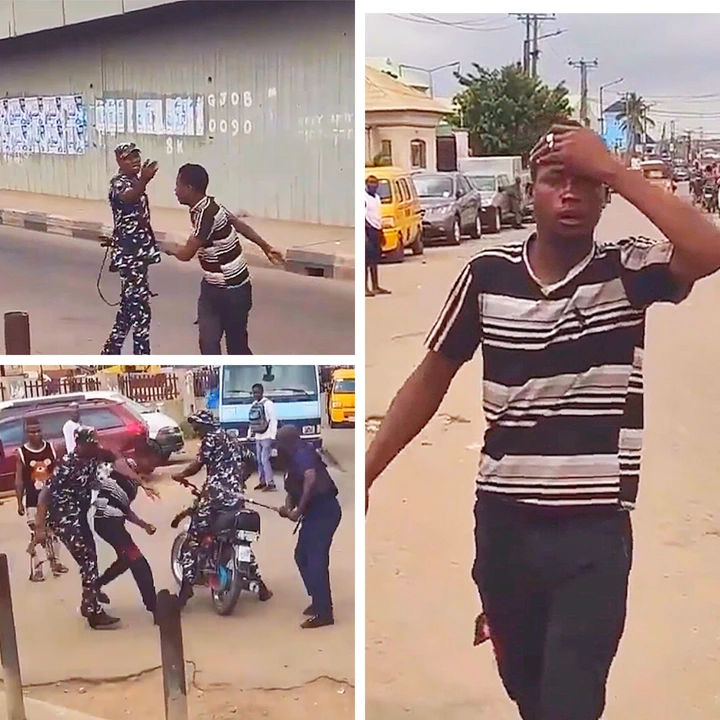 The police officer who hopped on the bike was eventually able to ride off the bike. The two other policemen immediately boarded a tricycle. The bike rider also tried to get hold of the tricycle but was futile in his efforts.
At the end of the video, his head was seen covered in blood.
Some netizens have reacted to this as they expressed their grievance and displeasure towards the video. Some of the reactions are as seen below.